Growing up as a kid, Many of the female videogame characters I grew up with are sexy women like Lara Croft, Jill Valentine, Ada Wong, Chun-li, Cammy and many more. There are no complaints about sexy female video game characters.
Now Characters who are originally sexy are now covering up. When a new female character is made sexy the game developers are being bullied by feminist groups, religious groups and moms.
The 3rd person casual shooter game, fornite released a new female character named Calamity Cowgirl.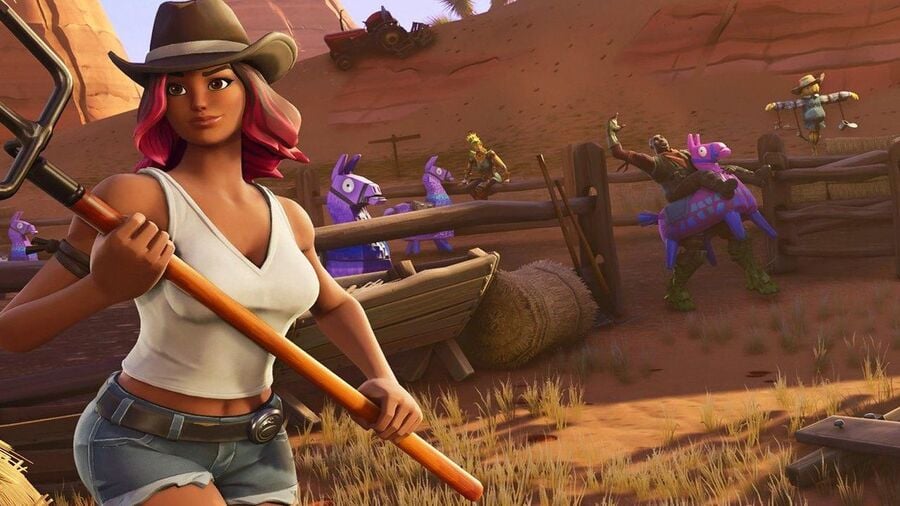 Look how sexy she is.... Well Some feminist groups, religious groups, Angry mom and social justice warriors complained on her existence because her chest area is bouncy.
Back in the 90's I remember Mai Shiranui from Fatal Fury and King of Fighter games have Bouncy chest too but there are no complaints.
They made a petition to fix the character. Now her chest is smaller and it doesn't bounce anymore.
Moms, religious groups and Feminists don't even play video games, Why do they stop female characters from being sexy.
On the bright side, at least they didn't make her wear long sleeves and pants. If these conservative groups kept controlling gaming. All female characters will be wearing hijabs and turtle necks.