Winter is coming so I am expecting a lot of people to have a red nose like Santa's famous reindeer. Having a clogged nose can be a pain in the neck because it will affect your appetite because foods will be dull tasting and you will have a hard time to sleep . The best prevention is to eat foods rich with vitamin C, exercise, dont smoke, Sleep with clothes on if the climate is cold, and take a rest.
This more for curing it. For sure the best cure is taking a medication but these tips will help you supplement your medication for a faster recovery.
1. Stop drinking cold beverages-
If you are so used to drink cold water, You have to sacrifice that privilege as room temperature and warm drinks will be better for you. Cold beverages will aggravate your throat so it can make your situation much worse. That simple colds can transform into cough or worst pneumonia. I know it felts great to drink cold drinks but settle for room temperature and warm drinks to soothe your throat. Singers are actually banned from drinking cold drinks as it can ruin their throat and breathing. Aside from curing your cold, You will be able to sing better if you stop drinking cold drinks for life. You can still drink cold drinks during summer but not in Spring, winter and fall.
2.Avoid all kinds of smoke-
Don't smoke cigars , don't commute on air polluted place and dont grill something on the barbecue grill. Stay at home and go to a place with fresh air. This tip is actually both a prevention and cure. Just dont put any kind of carbonated gas inside your lungs. The only thing your lungs must have is fresh air. We already live in an air polluted world, don't intentionally pollute your lungs.
3. Eat warm and hot foods.
I recommend soups the most, especially spicy ones as it will make you sweat and sweating can help you breathe better. I am sure your family have it's own recipes of spicy soups that can help you with your recovery. Add some vegetables on the soup too for extra nutrition.
4. If you are craving sweets.Eat fruits instead of those high sugar and have lactose desserts.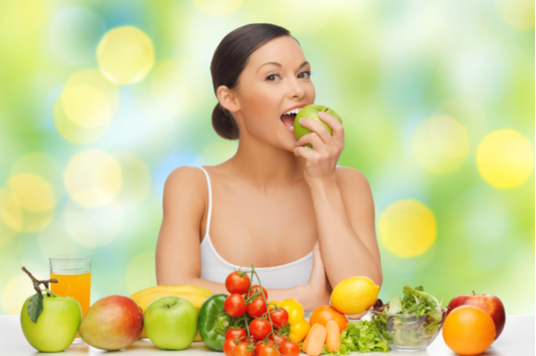 Those sweets will make your breathing problems worst but we understand you are human and you crave sweets, so replace them with fruits instead. Dairy and refined sugar can make your colds much worst and you might even end up having cough which is worse than colds.
5.Hot toddy-
https://i.snipboard.io/z7H6RY.jpg
Hot toddy is a traditional drink from Scotland used for curing colds. Based from my own experience, it actually works. There are many versions and recipes for this hot drink.
The traditional version works like this. Boil a mug of water, 2 teaspoons of honey, a stick of a cinnamon,4 pieces of cloves, Juice of a fresh orange or lemon (any citrus fruit and once its hot. Serve it on a mug and drink) and 2 teaspoons of any alcoholic drink available.
6.Take a rest- This is the perfect time to be lazy. You will recover faster you take a rest. Having a cold is basically your body telling you to slow down. You are not a machine, you needed to sleep until you feel better.
7.Drink a lot of water- Earlier I advised you to stop drinking cold drinks but you should not stop drinking liquids. Your body needs water. Water can help dilute all the thick phlegm stuck on your respiratory system.
8.Vapor rubs, Menthol oils and topical pain killer- Rub them your neck, throat and back and you can sleep better and you will feel less disturbed by the snot clogging your nose.